With BlockFi/Celsius interest account gaining interest in Singapore, I thought it might be good to do a post on withdrawing your stablecoins into cash.
Personally, I have stablecoins in both BlockFi and Celsius.
How to withdraw stablecoins to your bank account from Celsius?
From the Celsius app, there is no option to withdraw directly to a bank account. You will have to withdraw it to an exchange that supports bank withdrawal, and do it from there.
How to withdraw stablecoins to your bank account from BlockFi?
On BlockFi, you have an option of withdrawing your stablecoin via international wire. However, there is a minimum withdrawal amount of USD$5,000 and a fee of USD$30 fee charged by BlockFi. This is on top of the SGD$10 inward telegraphic transfer (TT) fee that a bank will usually charge.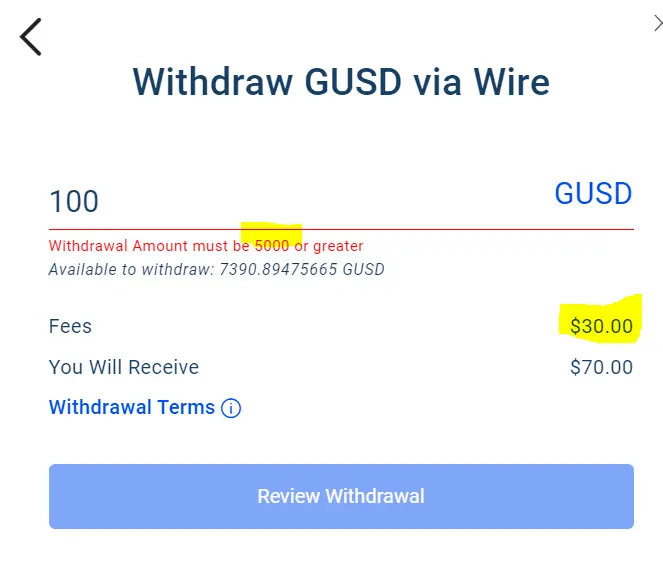 Withdrawing Stablecoins from Gemini to your bank account
Instead of withdrawing from BlockFi, you can transfer your GUSD to Gemini, and withdraw from there. The only fee incurred is the SGD$10 inward telegraphic transfer (TT) fee that a bank will usually charge.
Before withdrawing USD from Gemini, you should have a bank account that supports USD. I recommend the DBS My Account. This is a multicurrency account that supports 11 foreign currencies including USD. There is no minimum balance, no initial deposits, or fall-below fees, ever. You can instantly open one via online banking services.
By the way, there is my referral link for Gemini if you don't already have an account, where both you and I will earn USD$10 in bitcoin when you trade USD$100 in 30 days, at no extra cost.
Adding Your Bank Account on Gemini
Once you are logged in to Gemini, navigate to Account -> Settings ->Payment methods -> Manually Link Bank Account -> select USD. Assuming that you are adding a DBS account, the swift code will be DBSSSGSG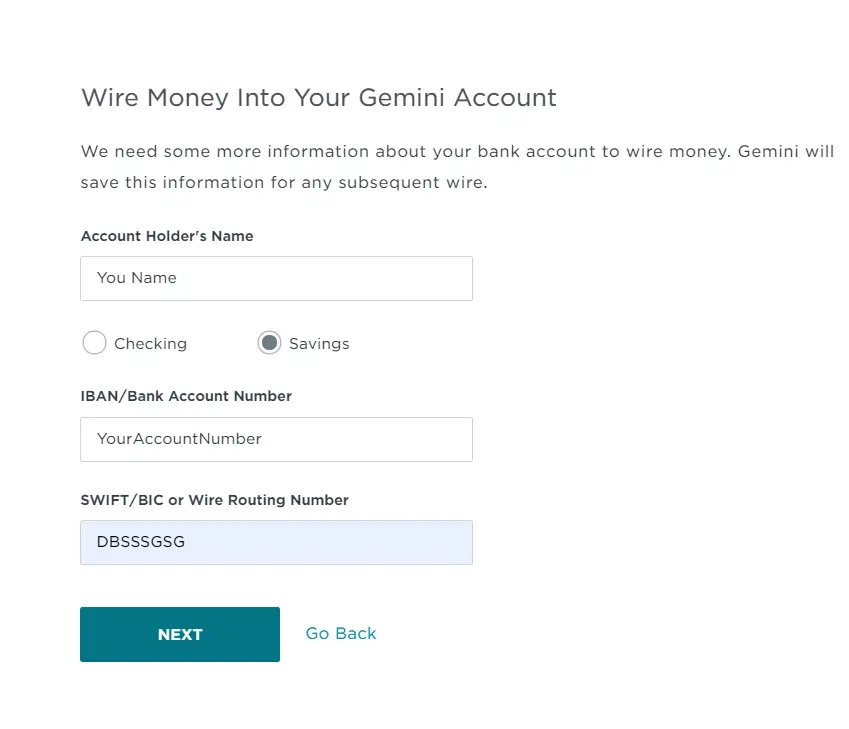 Verifying Your Bank Account
Once added, you will need to send a deposit over to verify the account.
To do this, navigate to Transfer -> Deposit Into Gemini -> select USD, and select Wire Transfer for the Deposit Method and Continue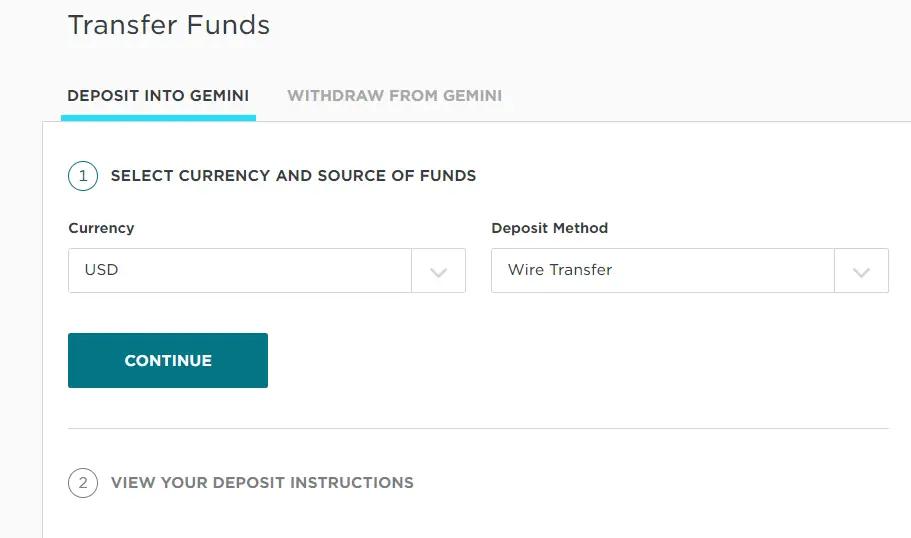 You can then see your deposit instructions. The most important piece of information here is the Reference code. When you transfer funds to Gemini, you have to enter your Reference Code, so they know where this money goes to. And also, you can only transfer USD.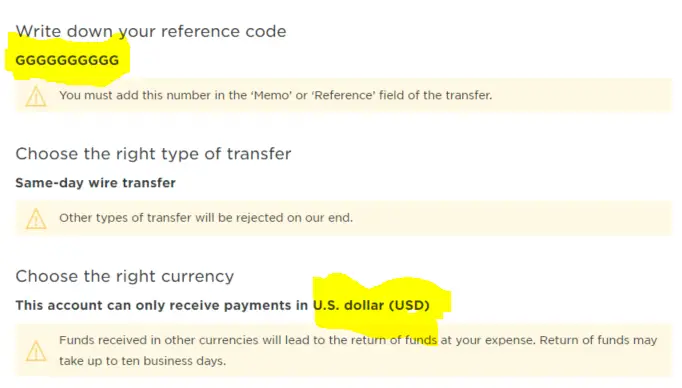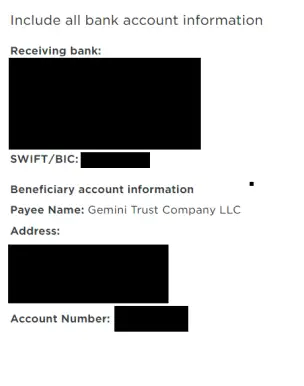 Adding Gemini Bank information on DBS Account
Login to DBS Online Banking, navigate to Transfer -> DBS Remit and Overseas Transfer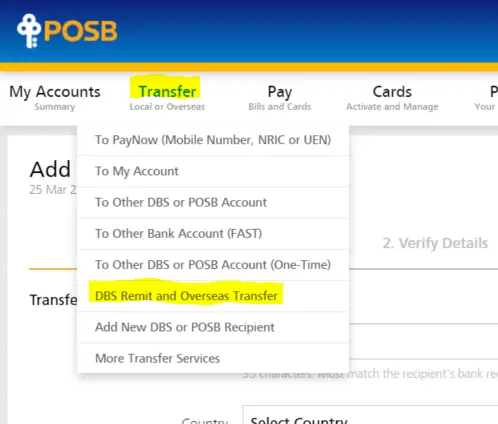 Then Add New Recipient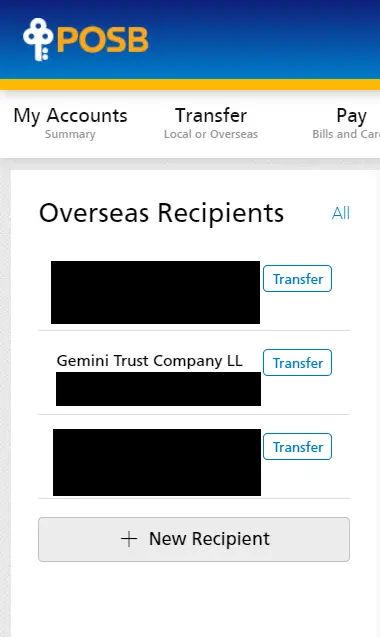 Enter the Bank information that was provided by Gemini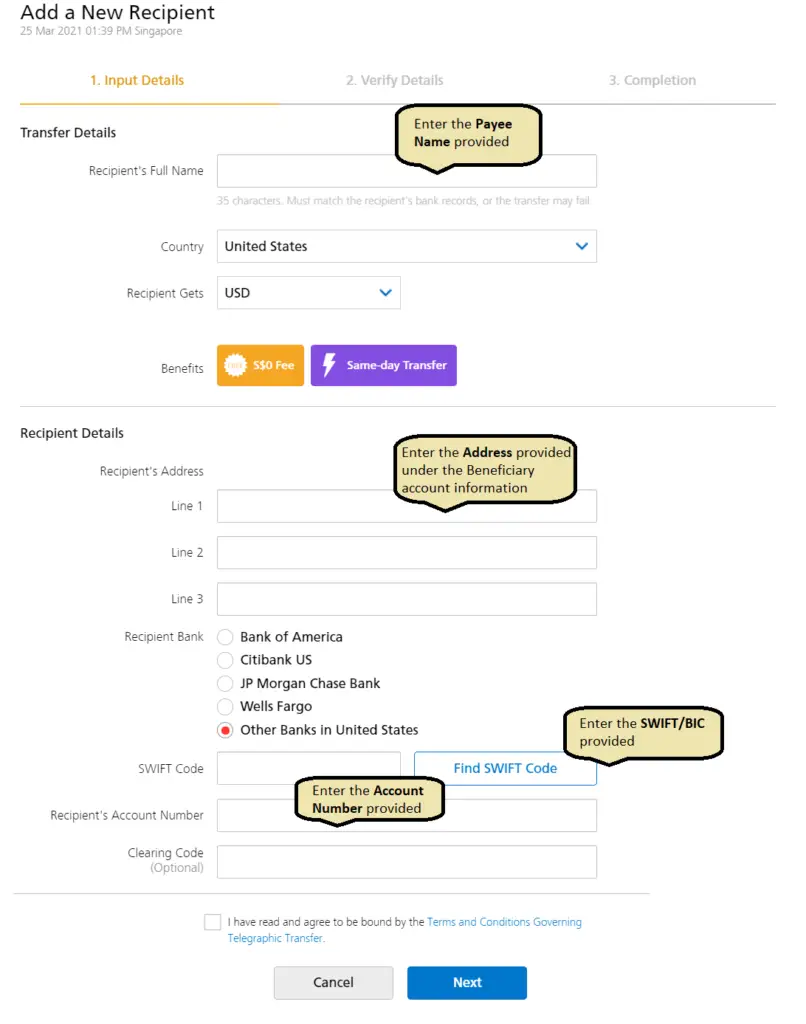 Deposit USD To Gemini
Once the recipient is added, click on Transfer, to deposit USD.
Remember to add your Reference Code here: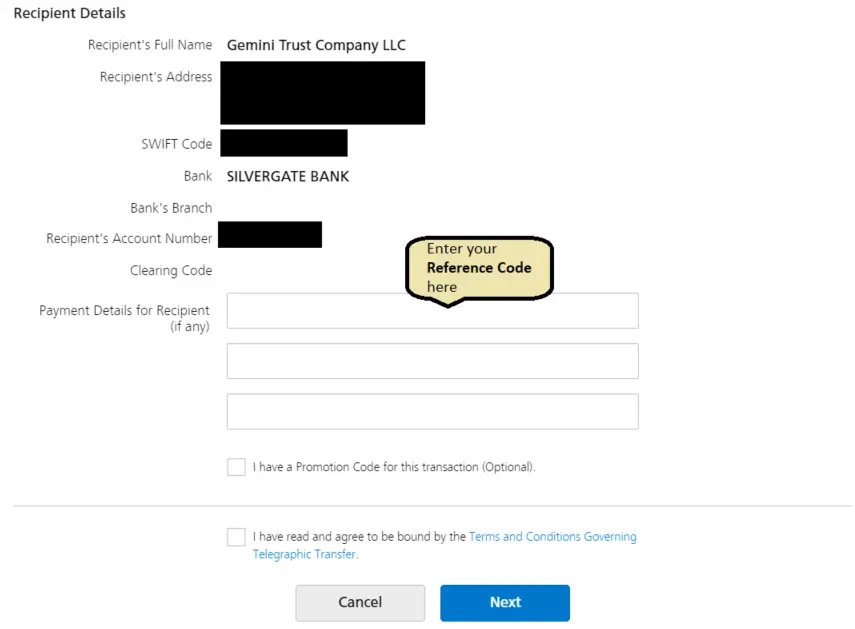 Once done, verify your details and submit. It will take at least 1 business day for the remit to go through.
Once your bank account is verified, you can then initiate a withdrawal from Gemini.
Withdrawing GUSD to your bank account
Once you are logged on on Gemini, navigate to Transfer -> Withdraw from Gemini.
Select USD Currency and Continue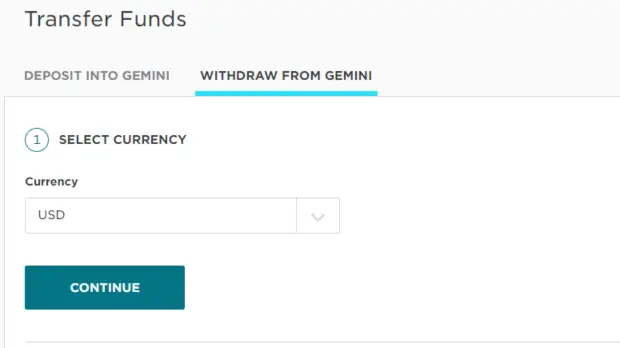 Select Destination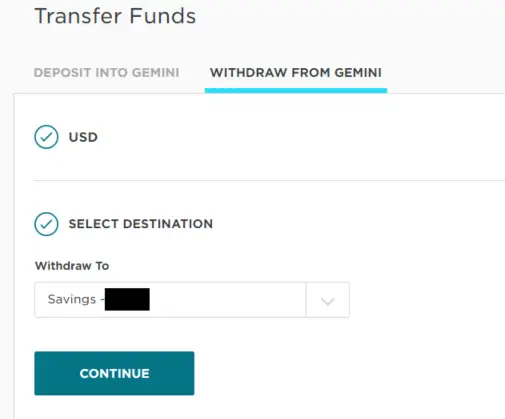 Enter Amount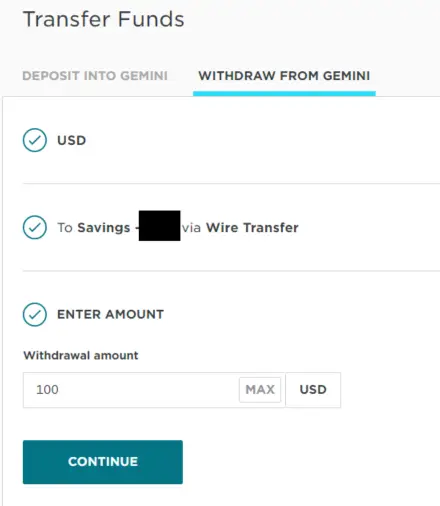 Request Withdrawal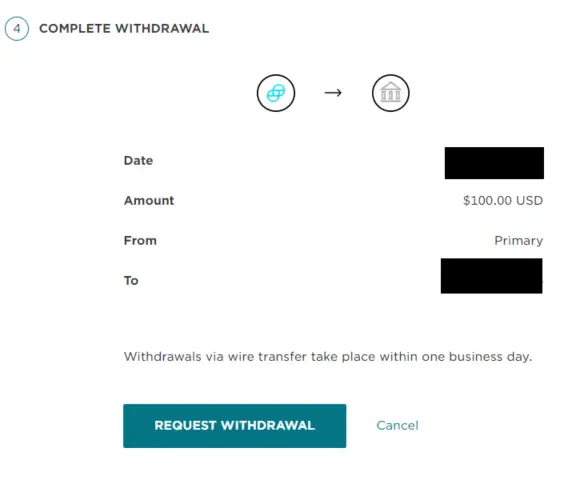 Once done, it will take 1 business day for the wire transfer to take place.
You can see from the transactions that that Gemini did wired USD$100 over to the account. And DBS charged USD $7.38 (approx. SGD$10)

Conclusion
Gemini offers a relatively convenient way to withdraw your stablecoin to your bank account in Singapore. Do note that this only works for withdrawing USD, which is why I suggested using DBS My Account.
You will have to convert the USD to SGD using DBS Fx rate. There are other alternatives, such as selling on Binance via P2P Singapore buyers. But it requires more effort, and I'm a lazy person, so this works for me for now.
Hope this helps.
Other Crypto articles you might be interested in: