Why use DBS Remit?
The main reason for using DBS Remit is it's $0 fee transfer and the same day transfer. The transfer is done quite instantly. But it will take around a day to show on BlockFi's account. This is more to do on BlockFi's side rather than DBS remit.
Why deposit USD to BlockFi?
A cheaper way to buy crypto currencies from BlockFi compared to using Coinbase. Coinbase charges a 3.99% fee for credit and debit card buys. When you deposit directly to BlockFi, it is a 1:1 USD to GUSD conversion rate. You can than use this GUSD to trade with other crypto currency that you want to buy.
[Update from BlockFi 14 Jul 2021]
BlockFi will no longer allow trading between assets on BlockFi Interest Account in Singapore. We saw similar thing happened to Hodlnault where the swapping function is disabled for Singapore users. I'm guessing this must be something to do with MAS regulation.
Or you can just leave the GUSD in the BlockFi Interest Account and earn 8.6% interest. The interest rate is so much better in the crypto currency world than the Fiat currency.
Step by Step guide to deposit USD to BlockFi in Singapore
This guide assumes that you already have a BlockFi account.
If not you can sign up via this referral link. You will get USD$10 in BTC when you deposit USD$100 or more into your BlockFi Interest account.
On BlockFi Website
Start by initiating a Deposit from the Menu.
Select Currency as USD
Click on Via Wire
You should have a unique 8-digit Pin.
And the BlockFi's Wire Deposit Details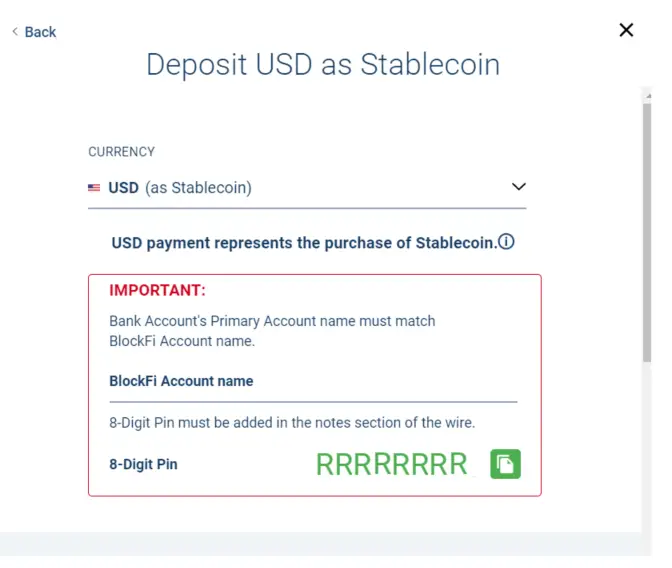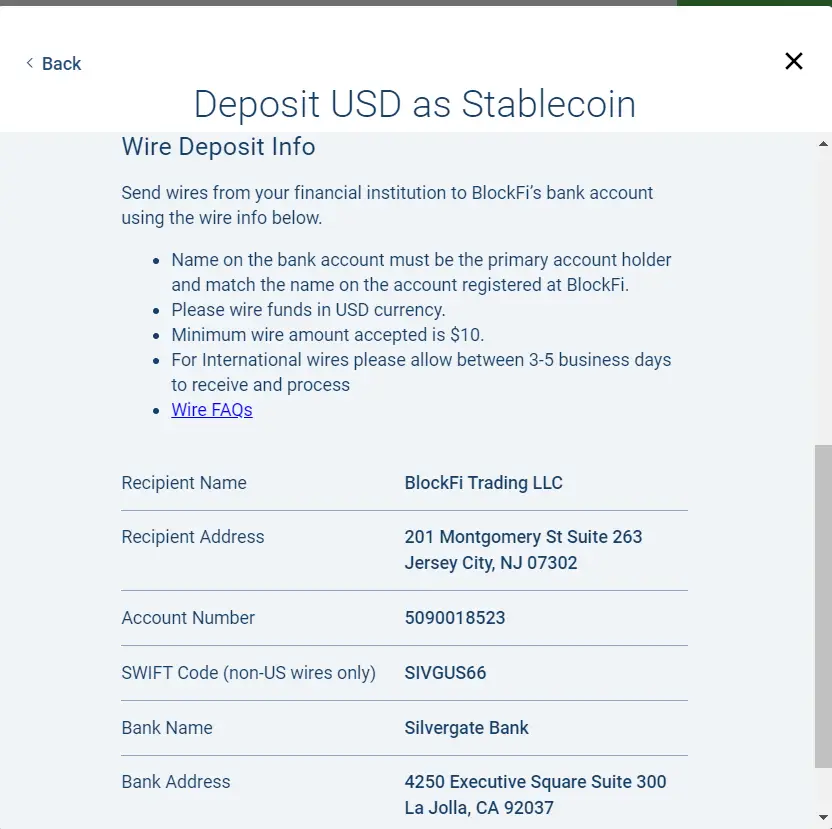 Step by Step guide on setting DBS Remit to deposit USD to BlockFi in Singapore
Login to DBS internet banking
Click on Transfer -> DBS Remit and Overseas Transfer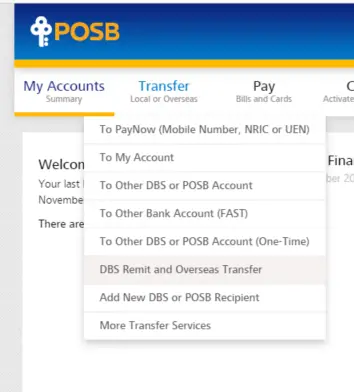 Click on the + New Recipient button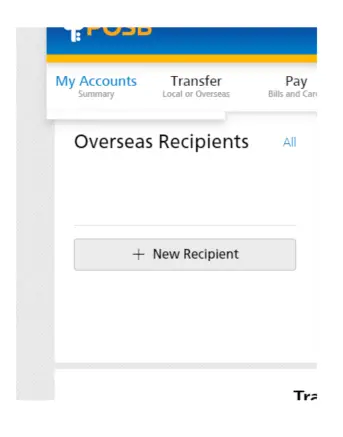 Key in the Recipient Details as provided by BlockFi to Add Recipient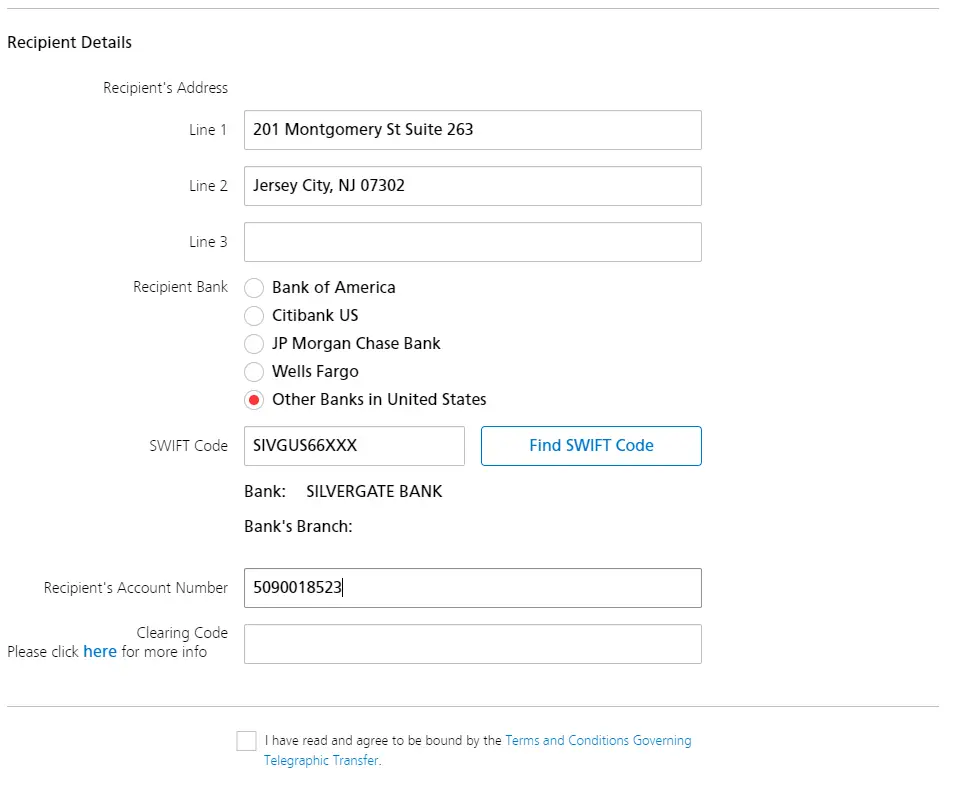 Once Added, click on the Transfer button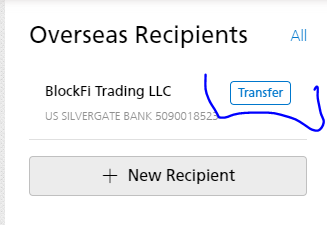 Enter the amount that you want to transfer
Remember the unique 8 digit code, when initiating a transfer, add that code to the Payment Details for Recipient and click on Next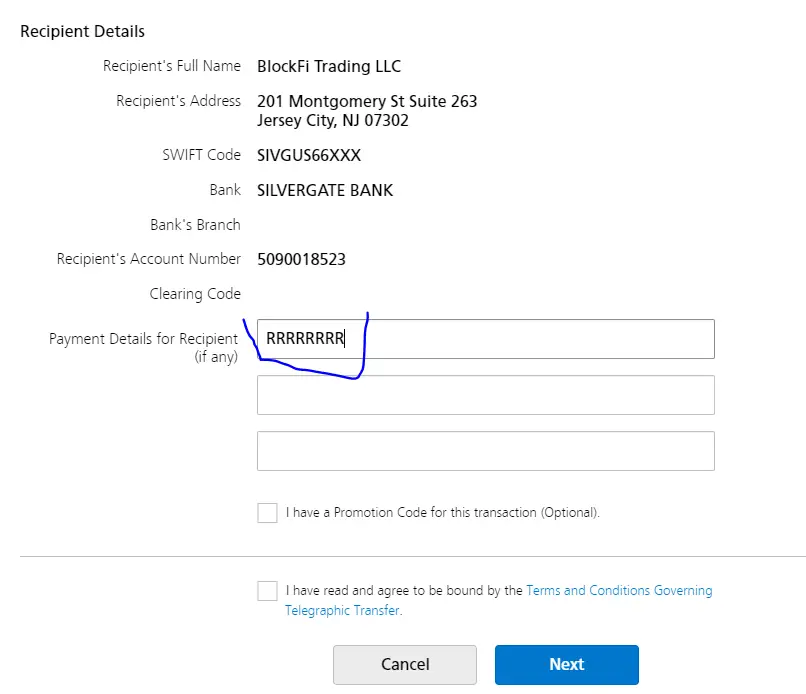 Verify your details and submit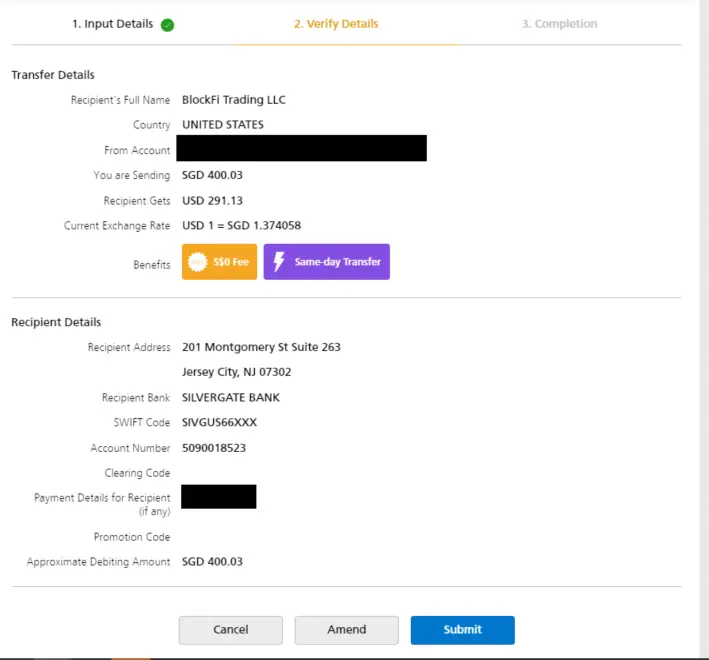 And that's it. It will take around 1 day for the deposit to show on BlockFi's account.
Other Crypto articles you might be interested in: