I'm huge fan of passive income. So when I found out that you could earn interest on your crypto currency, I'm in. I have been using BlockFi to earn interest on my crypto since 2019.
If you are interested in opening a BlockFi account, you can sign up via this referral link. You will get USD$10 in BTC when you deposit USD$100 or more into your BlockFi Interest account.
Is BlockFi safe?
Personally, I think there is always a risk when your crypto currency leaves your hard wallet. In an event where BlockFi were to experience some catastrophic hack, your crypto currency will be at risk.
In May 2020, BlockFi suffered a temporary data breach that exposed some of the clients data via SIM Swap attack. No fund was lost in this attack. You can read more about the incident here. And this is also why you should always use a Authenticator App over SMS 2FA.
They have since hired a new Chief Security Officer after the data breach. Which I personally think that it is a good sign, because this company is taking the data breach seriously. They are doing something about it.
BlockFi Investors
BlockFi is backed by some of the biggest names in the venture capital world. E.g. Valar Ventures which is led by PayPal co-founder Peter Thiel. This is the same VC that also invested in Transferwise and our every own Singapore-based Syfe.
You can find out more on the list of investors here.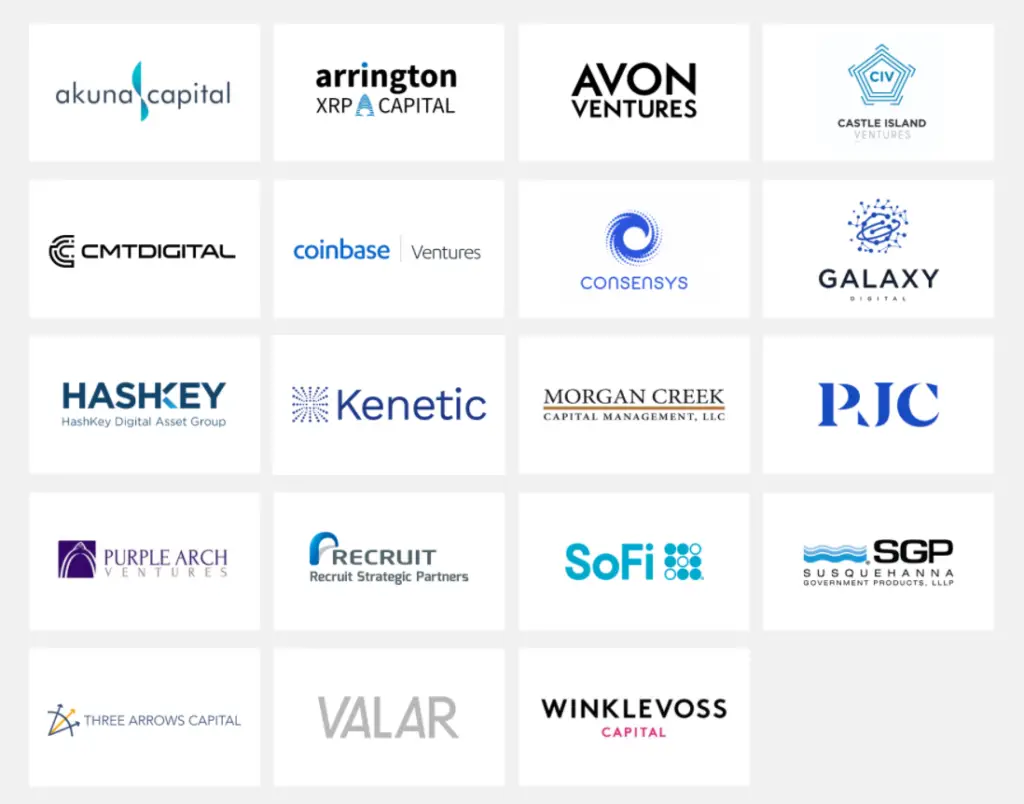 How does BlockFi make money?
In simple terms, think of BlockFi as a bank. You deposit crypto currencies in it, and they lend it out at a higher interest and earn the spread. Sounds like what the banks are doing, except they are doing it with crypto currencies.
How much interest can you earn on your Crypto?
A lot more than you can earn with a traditional bank interest. 🙂
You can monitor the rates here. For now, these are the rates that you can earn.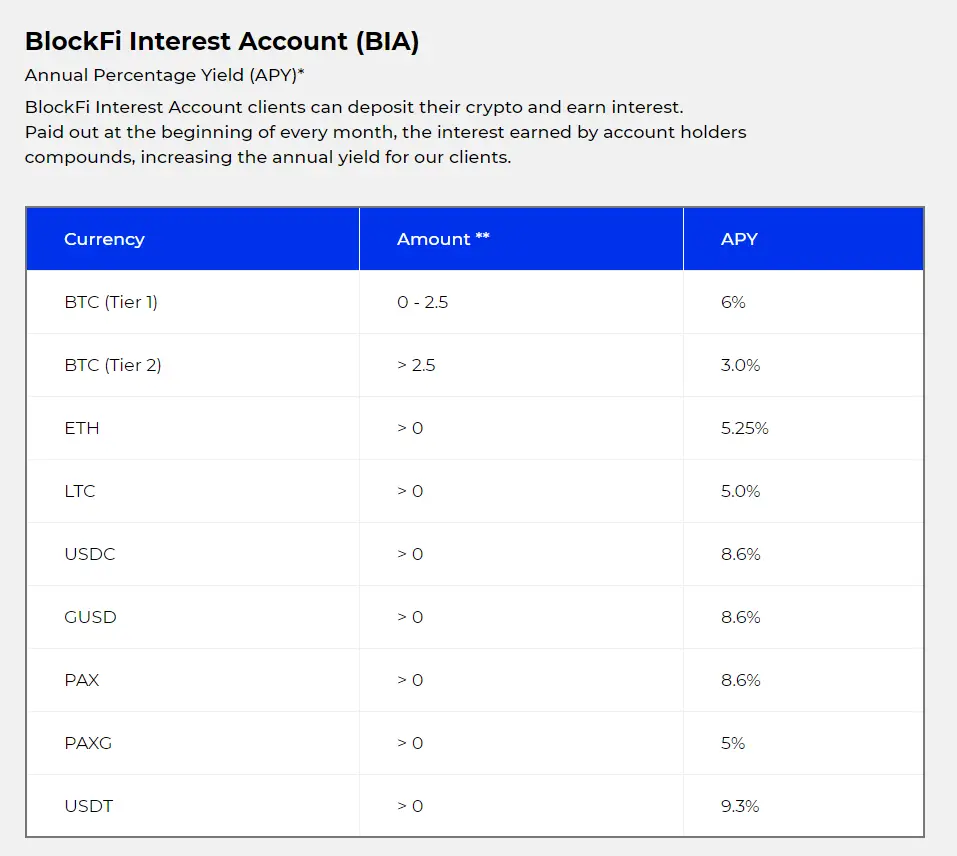 For stablecoins (which are pegged to the USD) like USDC, USDG, PAX, USDT, you earn between 8.6% – 9.3%. For Singapore based readers, find out on how to deposit USD to your BlockFi account here.
Pros
Gemini is BlockFi's primary custodian
You can read more about Gemini Custody here
Compounding Interest
Interest earned in the Interest Account is compounded monthly.
Flexibility in interest payment
You can deposit in Bitcoin, and get paid in Bitcoin, ether or stablecoins.
No minimum balance to earn interest
Anytime withdrawal
Which means there is no minimum hold period before you can do a withdrawal.
Cons
Only 1 free crypto and 1 free stablecoin withdrawal per calendar month
If you are someone who is going to be withdrawing your crypto frequently, then this might be something to note.
$5,000 min. withdrawal amount for withdrawal to bank account
Conclusion
Because I have only used BlockFi, I can't really compare with the other similar platforms. This is based purely on my experience with them for the past year. I like BlockFi. I trust the company with my cryptocurrencies. And it is really a passive way to earn interest on your crypto.
However, I'm sure you have heard of this term 'Not your keys, Not your coins'. This means that your coins are stored on an exchange, or a third party custodian, and you have no guaranteed ownership of your coins.
At the end of the day, I would say, only use BlockFi if you are comfortable with the risk that is associated with it. Otherwise, stay away.
Other Crypto articles you might be interested in: