I have no idea why I didn't come across Syfe REIT portfolio when I wrote this post about REIT ETFs.
Who is Syfe?
[From Syfe website]
Syfe is a digital wealth manager licensed by the Monetary Authority of Singapore under a Capital Markets Services License (License No: CMS100837) for conducting retail fund management activities. We offer fully-managed investment portfolios for everyone, making it easier for all to reach their financial goals.
Put simply, another Robo advisor in the block.
What is Syfe's REIT+ Portfolio?
Basics
Tracks SGX iEdge S-REIT Leaders Index
Management Fee per year:

0.4% (SGD 100k and above)
0.5% (SGD 20k and above)
0.65% (below SGD 20k)

Yield of 5.1% for 2019
Quarterly Dividend payout with option of reinvesting
Syfe's REIT Portfolio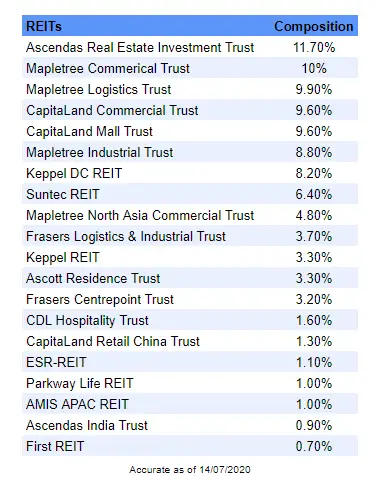 Comparison with LION-PHILLIP S-REIT ETF
Summary
Pros
With the Syfe REIT portfolio, what I really like
Only 1 fee to pay. No buy sell transaction fees
Option to reinvest your dividend
No min investment amount
Cons
Rather new robo advisor
5-ish% Yield
As someone who DIY my own REITs portfolio, I really do think with REITs, you can do better than a 5% yield. I would prefer to include smaller caps REITs which has higher yield, to average out the yield to around 6-7%.
That said, I would still recommend this:
you want to invest in S-REITs but doesn't know what to invest in
you don't have a lot of money to start with. There is no min investment amount to start with
you want to do dollar cost average and start with a monthly investment plan. There are no buy sell transaction fee
No min investment amount, no transaction fees and instant diversification. Perfect for starting, and automating your investments if you don't mind the 5-ish% yield.
You can use this Double Bonus Sign Up link from 18Jul – 18 Aug or this promo bonus signup link from now til 30 Sep.