6 months ago, I wrote about How easy is it to make money from blogging?. Did I make any progress since then?
With this current blog, as you can see, I kind of stopped posting since ChatGPT came along. Honestly, I just thought that with Bing + chatGPT, they can provide a much better content than me blogging about some financial products. So I stopped generating those type of content.
Going forward, the content that I'll be writing here will be more experience based.
Blog number 1 (current blog)
So let's go let's check out the numbers for the last 6 months. As you can see, the traffic or the number of users has gone down significantly. This is expected because I haven't been posting as much and also most of the content I write are more topical which are time sensitive.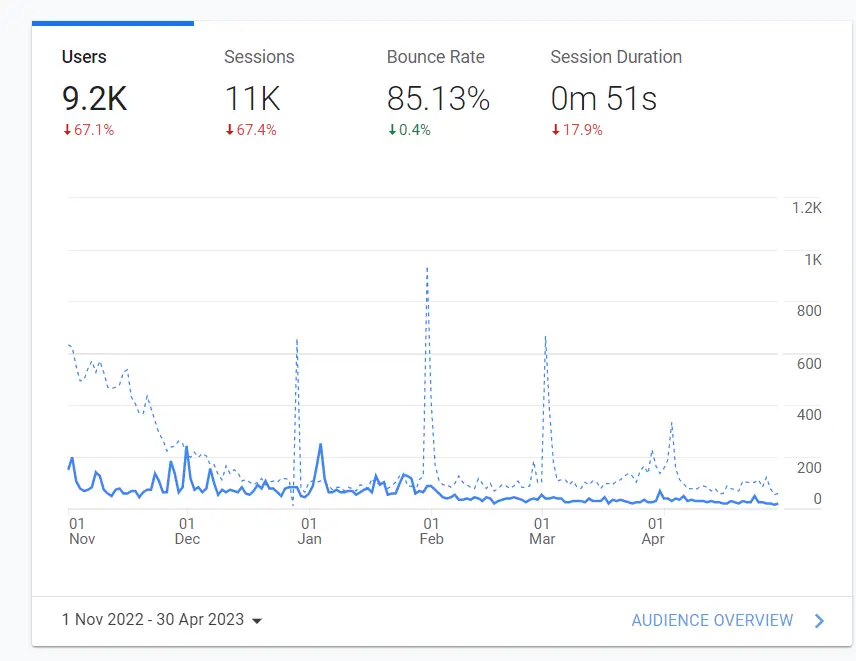 With this numbers, it is of no surprise that the revenue for this site has been going down. EPMV (earnings per thousand visitors) is on a downtrend as well. I used to get between $16-$25ish per EPMV.

Blog number 2
Blog 2 is a very interesting one. I only ever published 11 articles on this blog. And the content are evergreen, which means, doesn't matter which day and age, the content will still be relevant. I don't publish much on this blog, I only write content when I genuinely faced issues, and how I solved them. I am still in awe like how much organic traffic this site brings.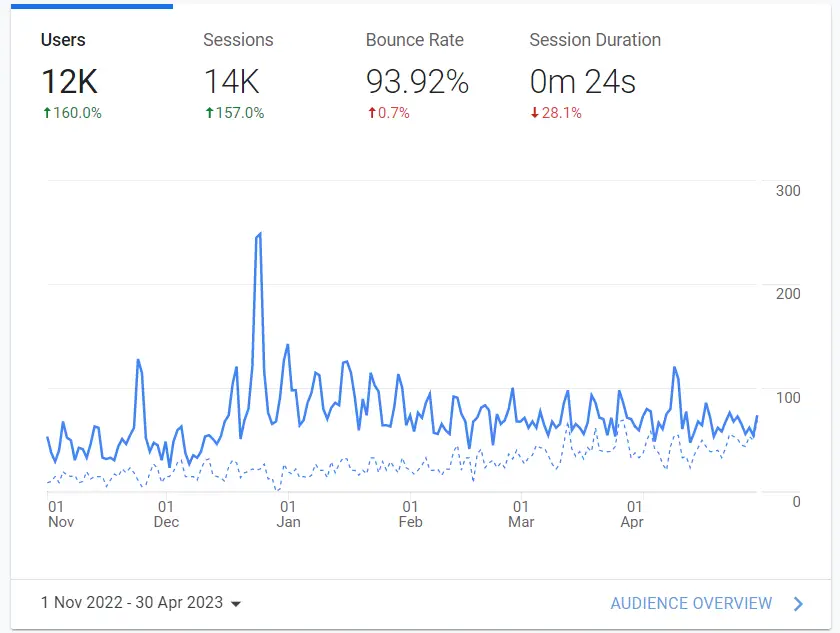 Earnings on this blog has been climbing. I honestly had no idea why. When you look at the EPMV, it has increased tremendously since Nov, even though traffic remain similar throughout. My initial thought is that, if you write content on solving other people's problem, you will gain traffic if your content are really useful to others? I don't know, drop me a comment if you have any idea.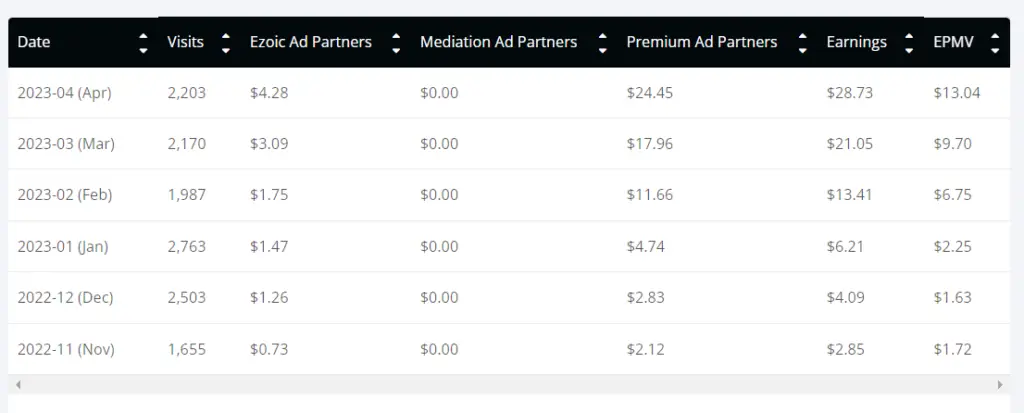 Blog number 3
Blog 3 is one that I started 6 months ago. Unfortunately, I haven't been publishing since then. I did managed to publish 17 articles in the span of 1 week. This is a blog that has sort of an evergreen content, depending on the technology, if it ever dies out, then this blog will be obsolete too.
It didn't generate any organic traffic for the first 3 months. It only started to pick up after that. Had I kept going at it, I think I would have done much better. But this is still good progress considering, it's a pretty popular niche.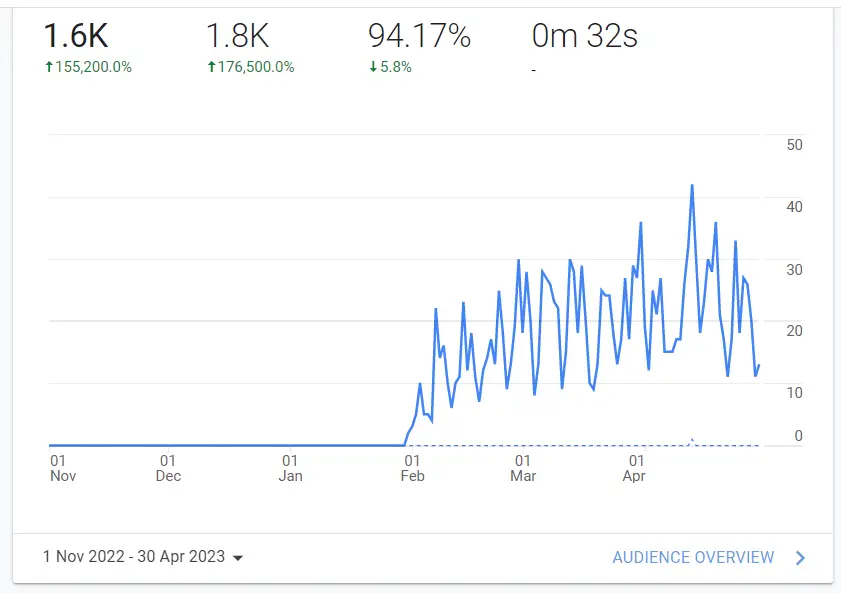 I haven't been able to monetized this blog, as Google AdManager keeps rejecting my blog for low value content. Even though I don't think they are low value. I suspect it's the layout, or menu items, I just haven't got to improving it yet.
Summary
Making money from blogs is not easy. If you write topical content, then be prepared to put in the effort and time, cause you will need to constantly update and publish new content to keep up with revenue.
Writing evergreen content, seems to be more passive. As you can see from blog number 2, the traffic seems consistent, even though I don't publish new content regularly. It will be interesting to see if this keeps up until the end of year.
Anyway, making money from blogs takes time and effort. And as you can see from blog number 3, it takes time for content to rank. So if you don't see any traffic for the first few months, my advice is just keep at it. If your contents are useful, eventually you will get traffic.