Never a dull moment in crypto. A month ago, we had the LUNA/UST crash, a couple days ago, Celsius halt withdrawals. Today, rumor has it that 3AC got margin called. What is next? Will there be Domino effects?
And here is this interesting thread on why 3AC will not be the last.
And then there is talk about a top 2 stablecoin maybe being unstable.
It is not just the crypto land that is in deep red. Stocks weren't spared too. S&P500 down 22% YTD.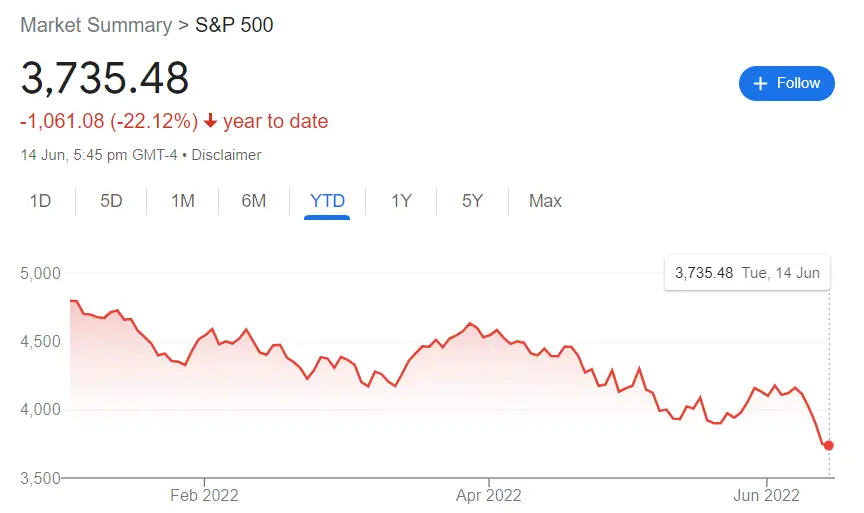 The macro backdrop is terrible too. Interest rates up, CPI up. QT starting. Recession coming. Sounds like doom and gloom.
What am I doing during this period? HODL to my cash. Wait for CPI to drop, then start buying. As for crypto, I'm waiting for more liquidation to happen before jumping in. I may not catch the bottom, but at least I won't be catching a falling knife.