I have been investing into the S&P500 using my CPF money. I have written about why I chose Endowus to invest my CPF money. You can read more about it here.
Now is a good time to do a review since the S&P500 has been down almost 20% year to date.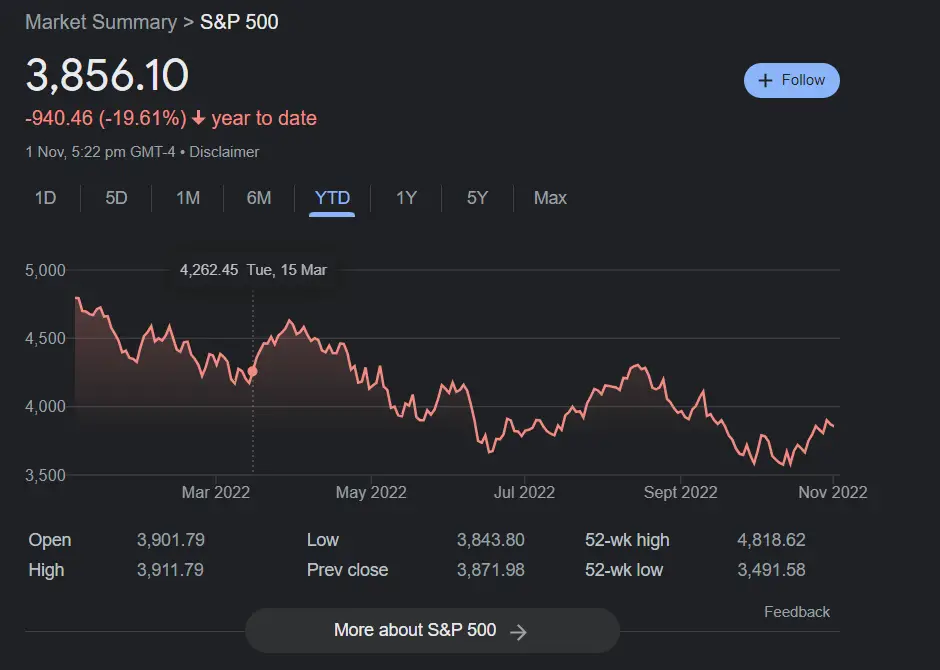 What has changed?
I started using Endowus in Oct 2020. This is how the market looked like when I started investing in S&P500. It looked like I'm investing when the market is at a all time high period.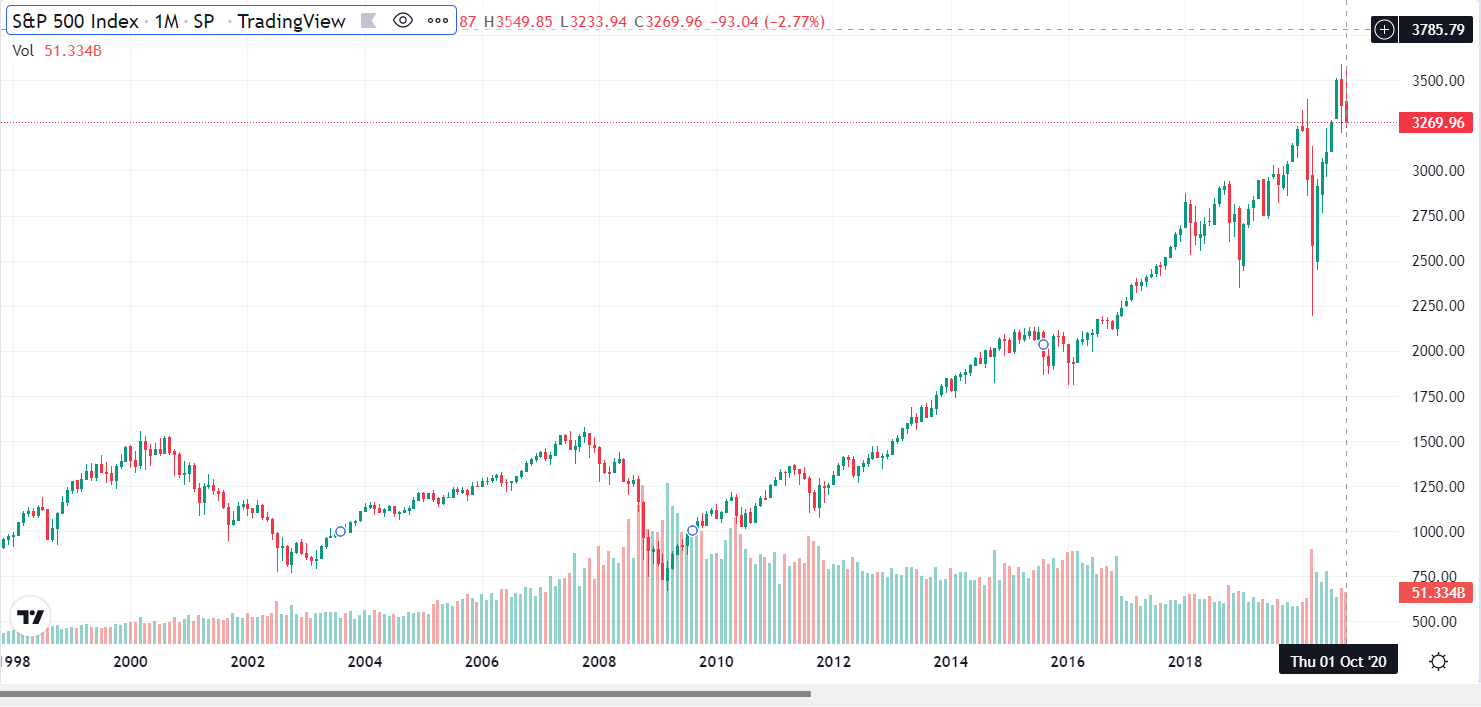 Along the way, I continued to do lump sum investments in Jan, Mar and Jul of 2021. And we all know that market went into another all time high in 2021. So basically I was buying all the way at the market high.
Then in 2022, we all know that market started dumping. I still continued to do additional lump sum investing whenever I have additional money in my CPF. I didn't time the market.
How has my portfolio performed?
My portfolio is still up 2.05% at time of writing. Unfortunately, I didn't beat the CPF OA interest of 2.5%.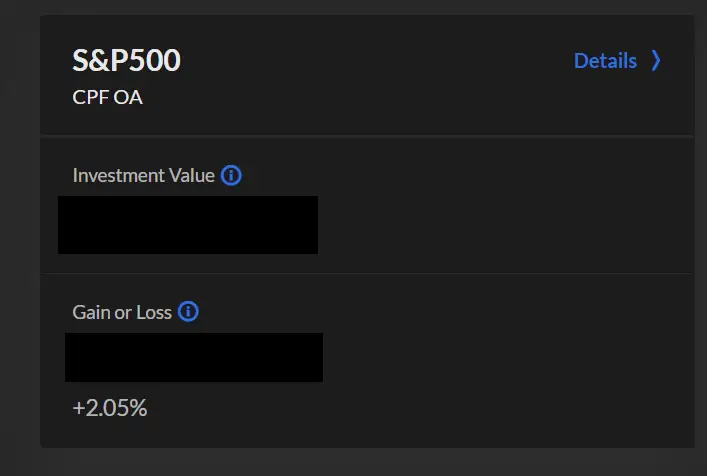 Last year, when I wrote the 1 year review, I was up 21.05%.
This just goes to show that, when investing in equity market, you need to be able to stomach these type of volatility. And S&P500 is a broad market index. Imagine if you are investing into thematic ETFs or even the FAANG stocks, you will face volatility worse than this. When investing, you should always have a long term horizon.
What's next?
I'm just going to continue to DCA every time I have some additional money in my OA regardless of market ups or down. Simply because I always believe the best time to buy stocks was 10 years ago, and the next best time to start is NOW. You can find out more in Should You Invest In The Stock Market Now or Wait?
And S&P500 historically has returned at least 10% in the last 10 years. And 9.35% since inception.

Since I can't withdraw CPF until 55, I have all the time in the world to let this investment grow. (unless you are in your 50s). And eventually, I should beat the CPF 2.5% interest in the long run.
Conclusion
I know that the market might seem brutal at the moment, but if you are investing in a broad based index fund, just hang on, don't look at your portfolio everyday. Remember you are an investor, not a trader. Let time do it's thing.
Always remember, time in market is greater than timing the market.
And lastly investing in indexed Fund via Endowus takes minimal effort. Sure, I need to pay fees to Endowus, but this frees up time for me to look into other investment opportunities.
Don't be penny wise but pound foolish. Sometimes, you just got to let the Robo advisor do all the work. 🙂
If you are interested in opening an account with Endowus, you can do it via this referral link. Both of us will each get $20 in Access Fee credit (equivalent to $10,000 advised free, assuming Access Fee of 0.40%).
As always, you should always do your own research before jumping into any investments. None of the content that I write on this site should be taken as financial advice.