This guide assumes that you have the latest version of Trust Wallet App (no in app browser) installed on your IPhone, and you have a wallet setup.
First up, follow this guide to connect your trust wallet to PancakeSwap, if you are not already connected.
1. Click on menu-> Trade -> Exchange. Make sure you are in the Swap mode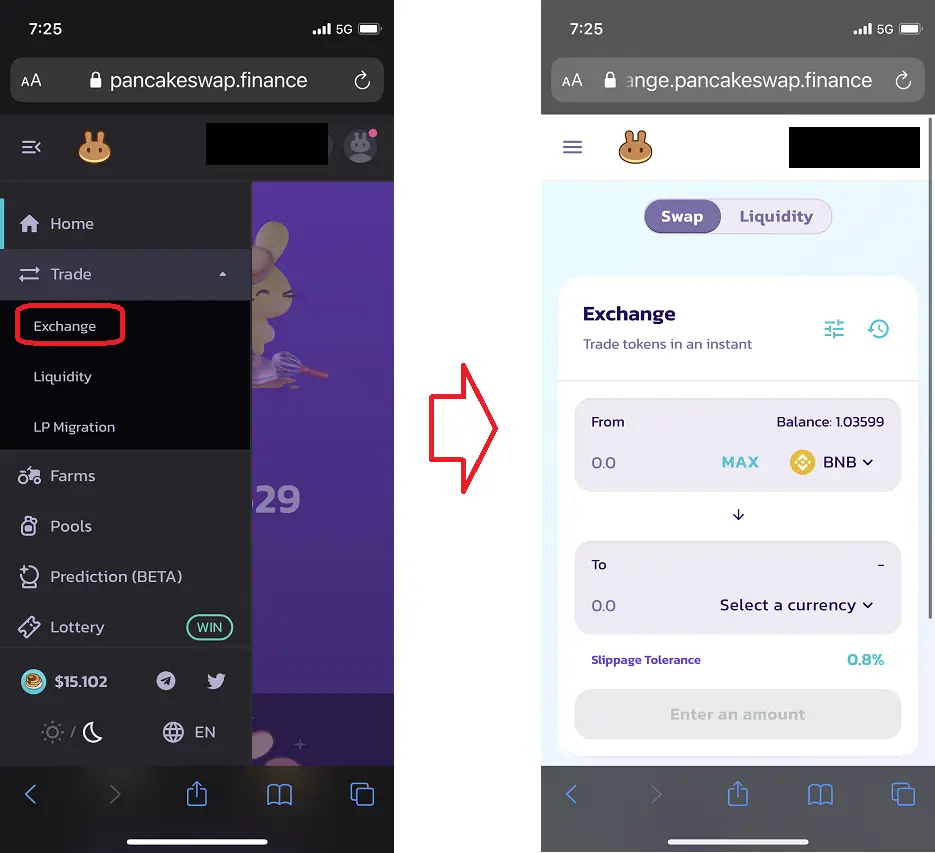 2. Select the tokens that you want to swap. In my case, I want to swap CAKE for BUSD
3. Confirm Swap -> Confirm and Send from Trust Wallet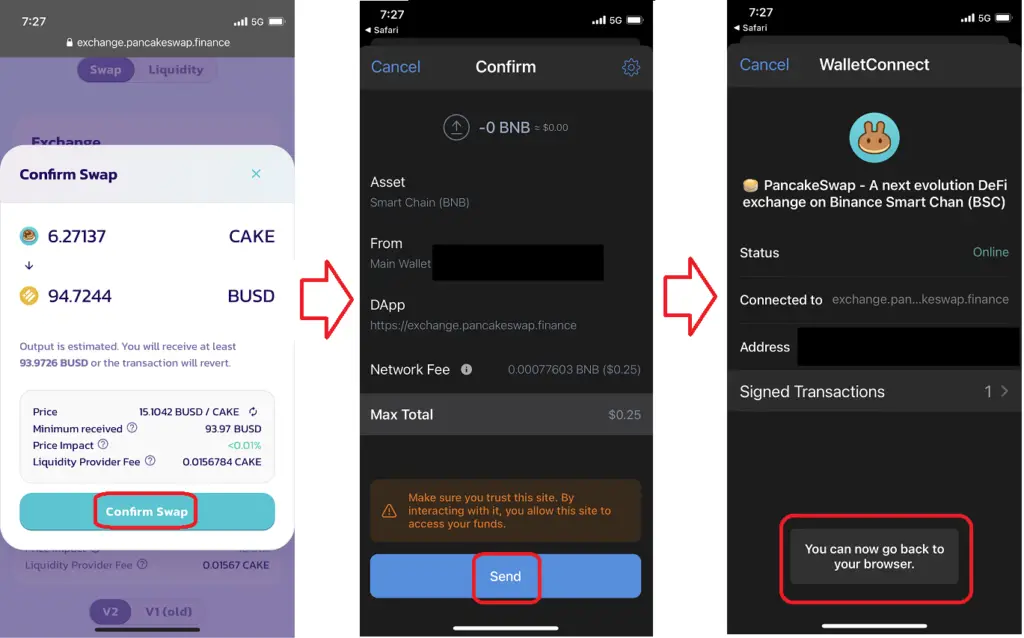 4. Wait until the transaction is completed. Then go back to your Trust Wallet, and look for BUSD token, and you should see the amount get deposited in your wallet.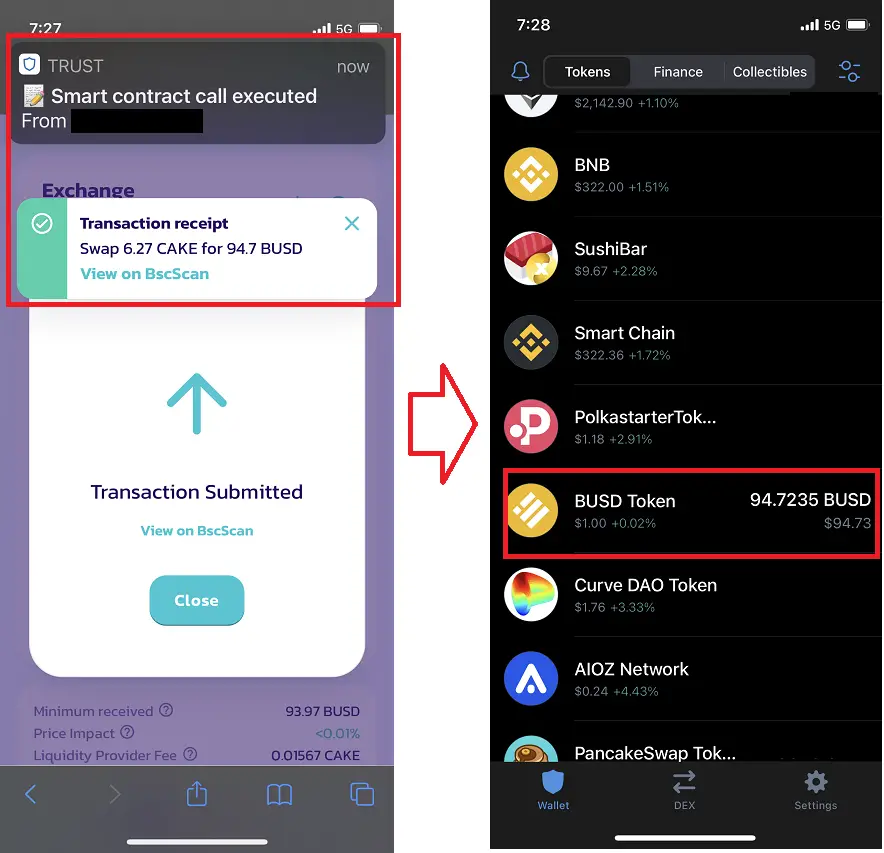 And that's it.