This is one of the most convenient way to on ramp your fiat straight to the Terra network.
On Anchor Earn, you should find a Buy UST link.

Click on it, and select Transak.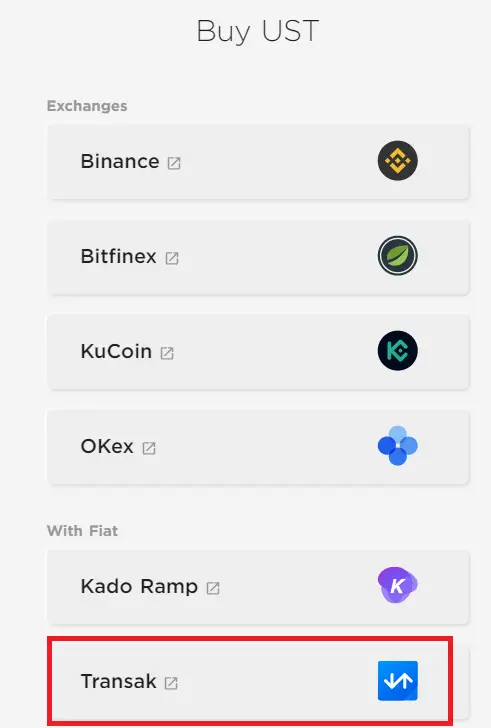 You will be prompt to enter your KYC details. This includes entering your name, address, uploading your ID and proof of address. Once you have done that, you should receive an email saying that your KYC has been submitted. It should be approved within 5-10mins (at least mine was).

Once approved, you can then go back to Transak, and buy UST using credit card. The rate is slightly better than the bank rate that I can get for USD.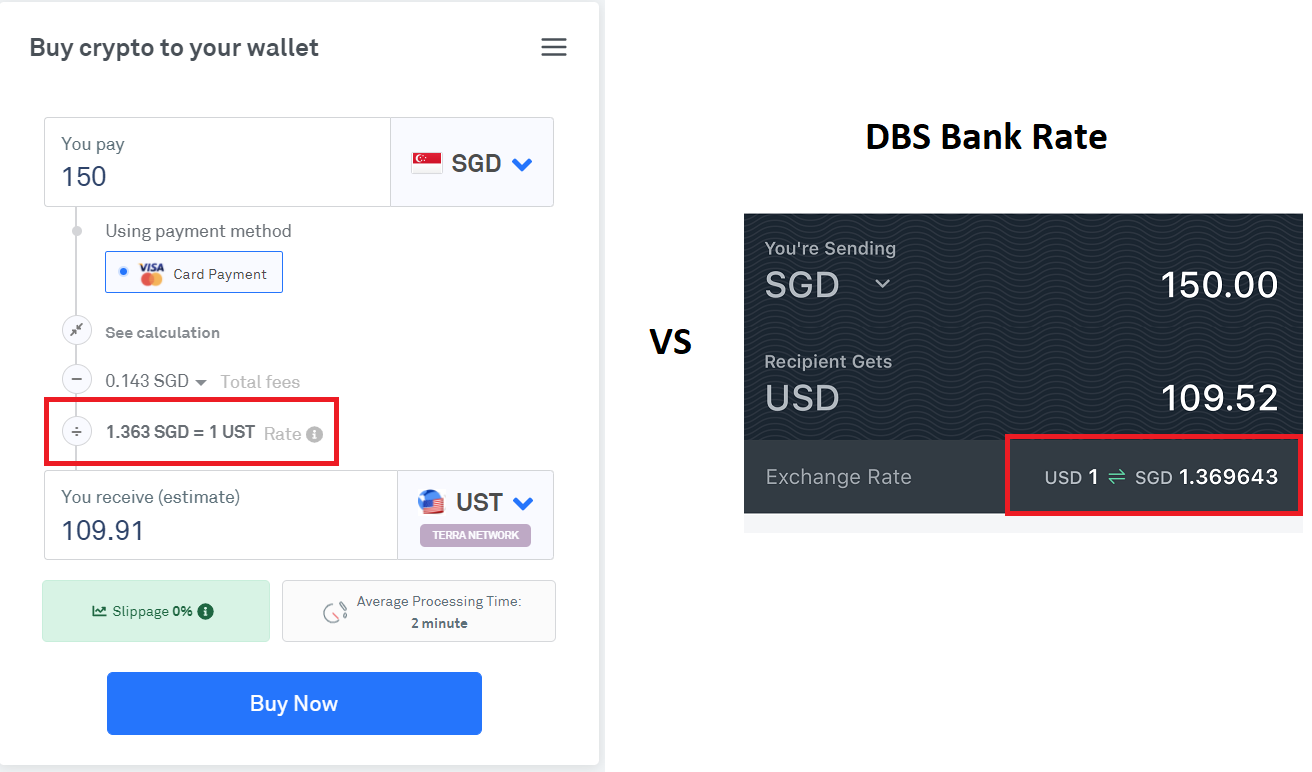 It gets even better. You can send the UST directly to your Terra wallet.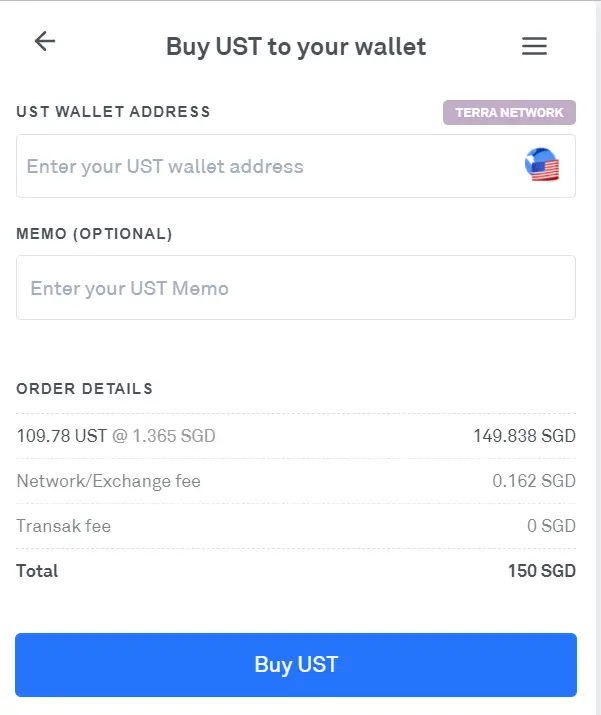 Once the order is completed, within 10mins, you should receive an email with the transaction link. And you should receive your UST in your Terra wallet.


When I checked my credit card transaction, it looks like it is just USD$150 without any other fees.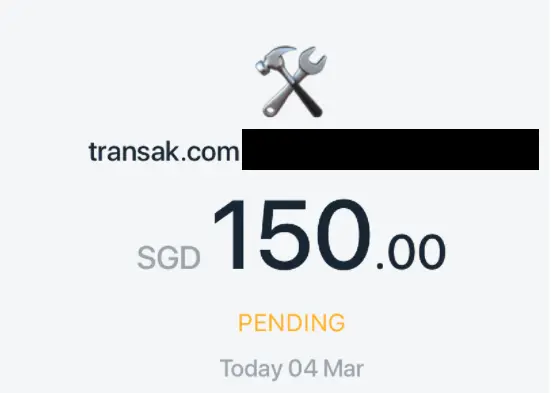 This looks like the most hassle free and cheapest fee to on ramp UST to Terra network. [update] I was charged $151.50 instead. So there is an extra 1% fee to take note.