[Update as of 19 Oct 2021]: Indexed Finance DEFI5 and CC10 pools were hacked. More information here.
In the traditional financial world, we can invest in ETFs to get diversification with a small amount of money. Similarly, in the crypto currency world, we can do that too. Introducing Indexed where you can gain exposure to passively-managed crypto index portfolios represented by a single token.
Why buy an index token rather than buying the individual tokens?
If you are just starting out, you would soon learn that the Ethereum transaction fees are not cheap. And if you have to buy a bunch of different tokens to diversify, this will add up to a lot of fees. These index tokens are a good alternative if you want diversification.
For example, the DEFI5 token index consist of UNI (37.72%), AAVE (18.94%), COMP (17.08%), CRV (13.41%), MKR (10.54%) and SNX (2.31%). It uses a square root market cap distribution instead of simply market cap. This will prevent the index to skew heavily towards a single large cap token.
By buying the DEFI5 token, you would have invested in the top 6 DeFi protocols.
Disclaimer: As always, you should always do your own research before putting money into any of these tokens or platform.
How to Buy DEFI5 Token?
You can get DEFI5 token in 2 ways.
My preferred way is to purchase directly from uniswap. Because with minting, there might be more transactions that go with it, which equates to higher transaction fees. Unless you are minting like a super huge amount, you are better off buying from uniswap.
This guide assumes that you already have ETH in your wallet.
You can import DEFI5 token (contract: 0xfa6de2697D59E88Ed7Fc4dFE5A33daC43565ea41) if you don't already have it.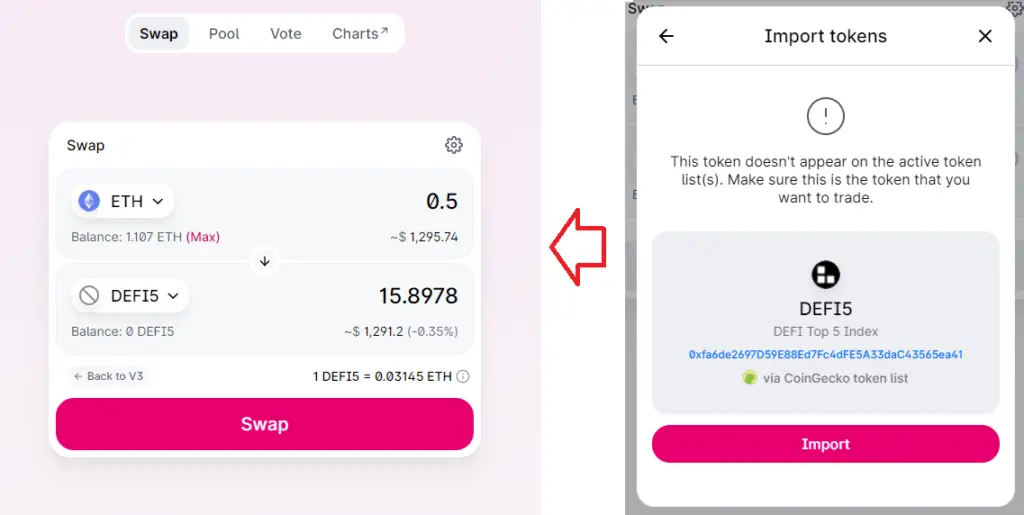 2. Confirm Swap, and confirm the transaction on your metamask.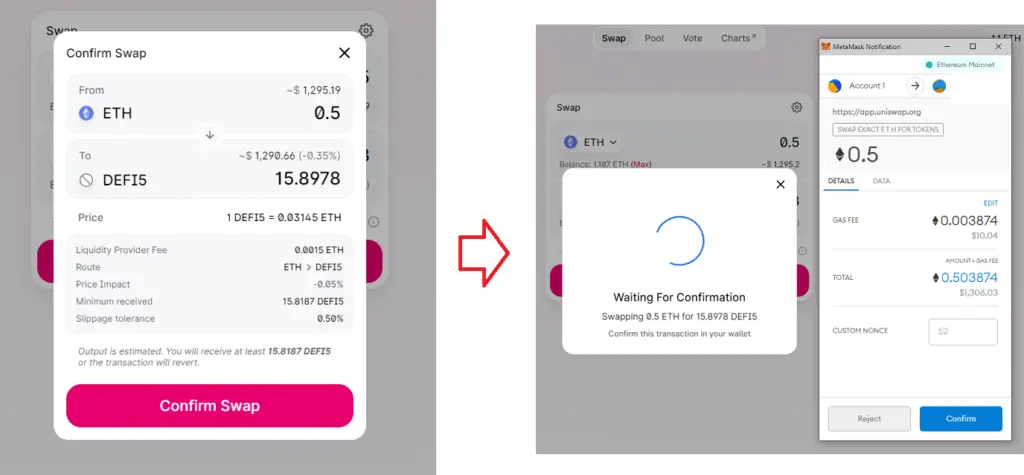 3. Wait for the transaction to complete. Meanwhile you can add the DEFI5 token to your metamask if it hasn't been added.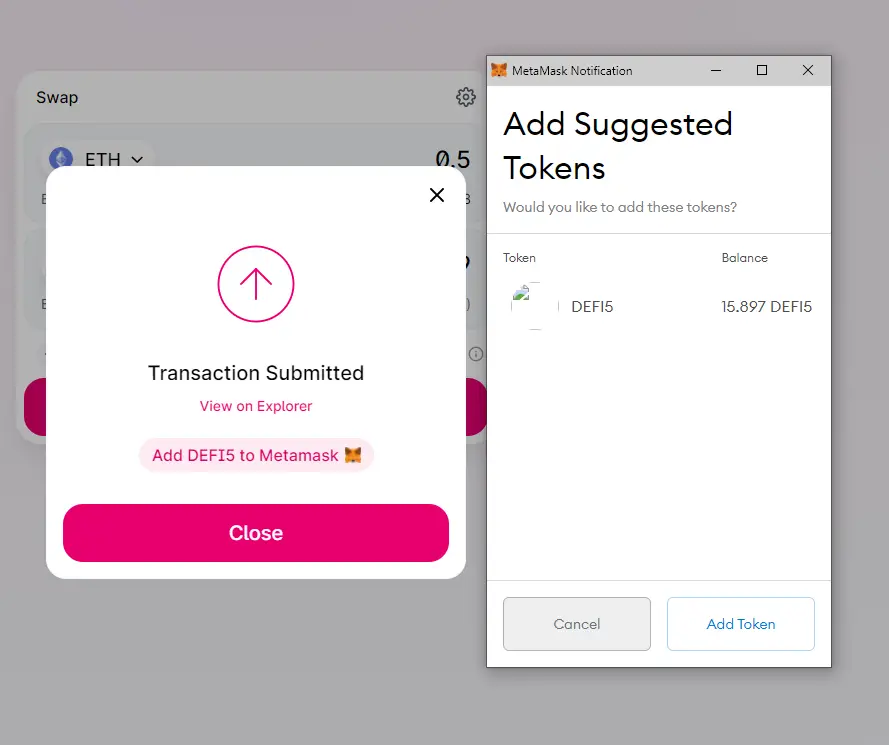 4. You can View on Explorer to check if your transaction is successful.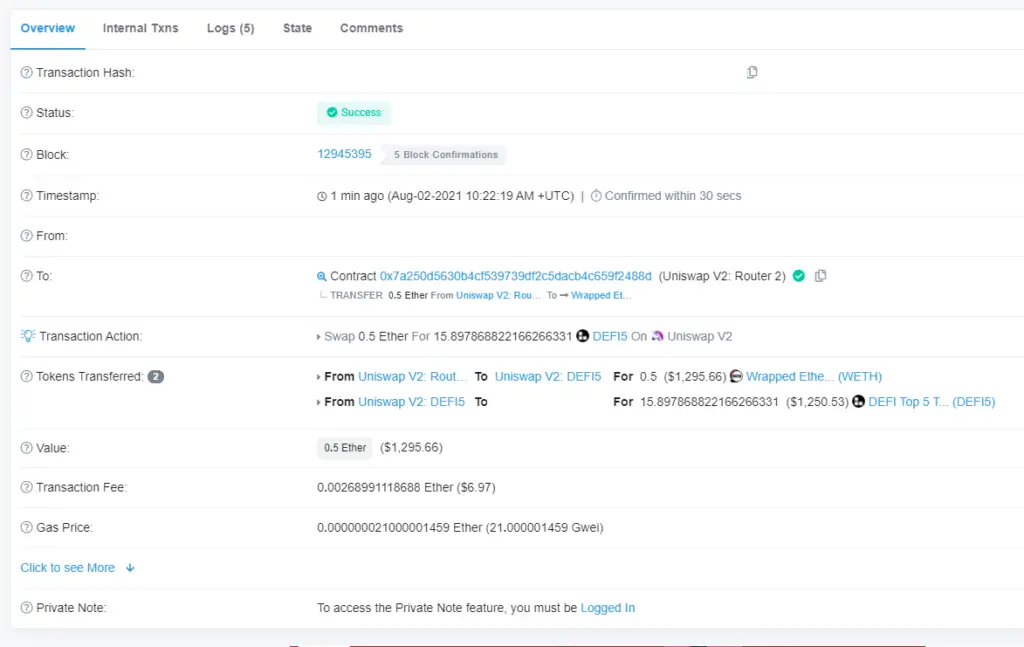 5. Once done, you should see the tokens in your metamask wallet.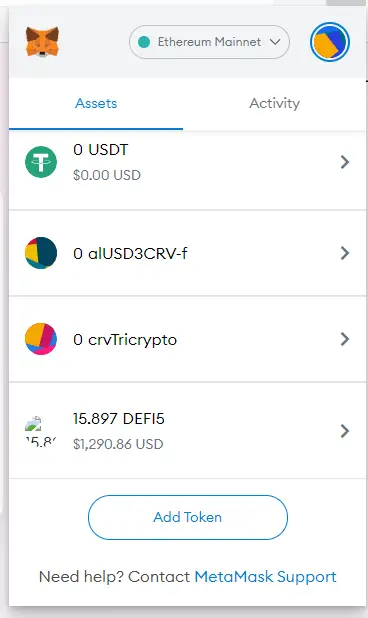 You can choose to stake those tokens to earn some additional NDX tokens on https://indexed.finance/staking.