Before buying any coins, please make sure that you do your own research. FLOKI is a meme coin, you should only invest in what you can afford to lose.
FLOKI is available in both the Ethereum and Binance Smart Chain network (BSC).
In this guide, I will be showing you how to buy FLOKI using BSC. Simply because the transaction fees are much cheaper on BSC.
This guide assumes that you already have BUSD(BEP20) in your trust wallet. You can refer to this guide on how to transfer tokens from Binance.com to your Trust Wallet. (follow the BEP20 instructions).
Please make sure that you also have at least 0.05 BNB (BEP20) token in your trust wallet for transaction fees.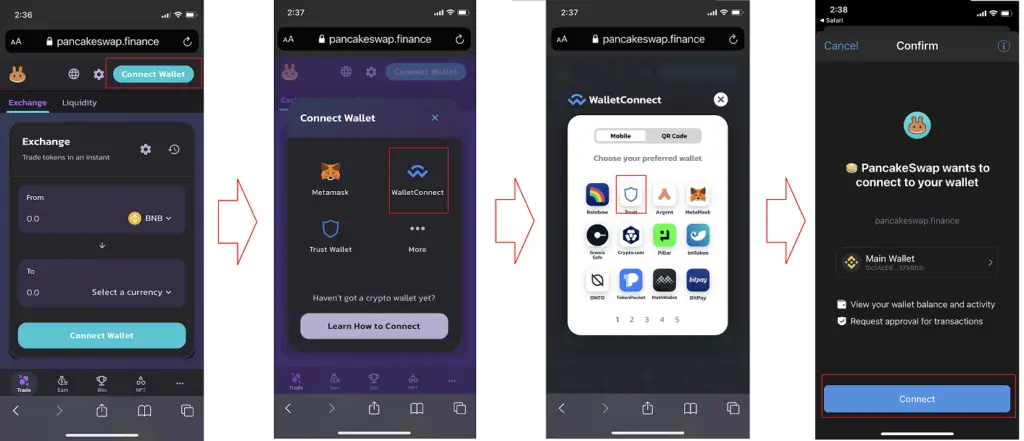 2. Copy the contract address and search and import FLOKI to PancakeSwap
Take note of the BSC contract address for FLOKI (source from https://theflokiinu.com/):
BINANCE SMART CHAIN contract address: 0x2B3F34E9D4B127797CE6244EA341A83733DDD6E4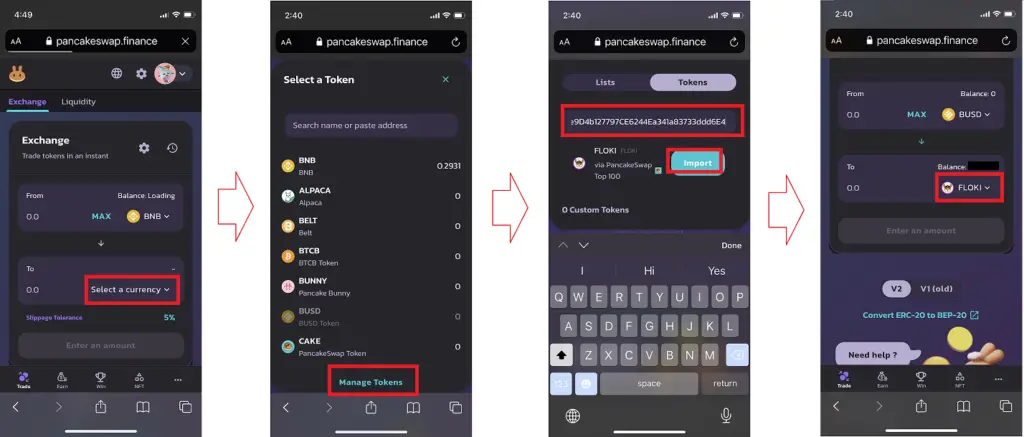 3. Set Slippage to 5%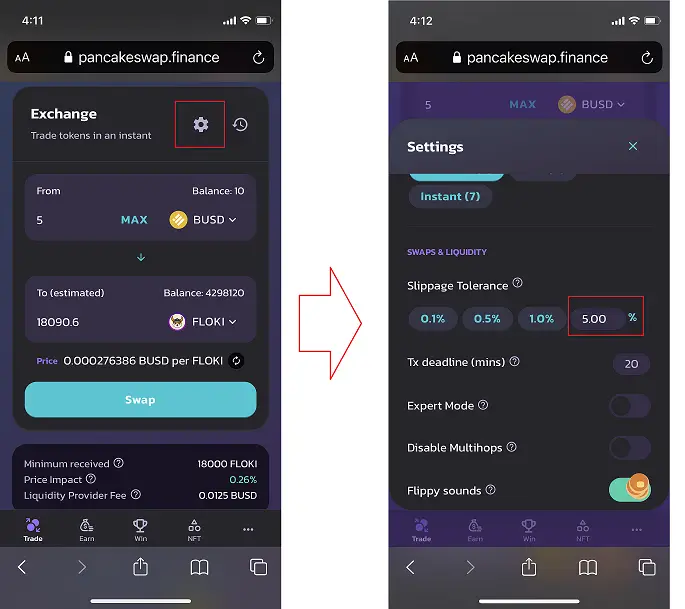 4. Swap and Confirm and wait until the transaction completes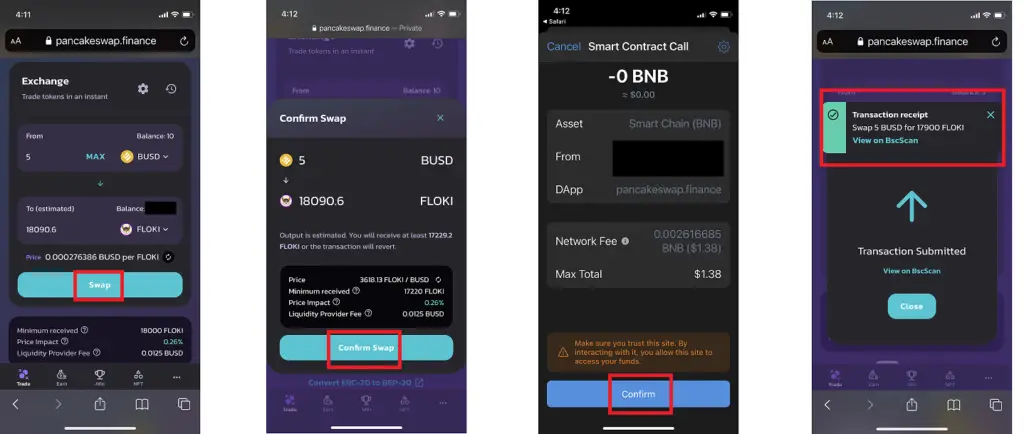 5. To see your FLOKI tokens in your Trust Wallet, you will need to copy the contract address and import them if you haven't already done so.